---
Jay & Amy Grooters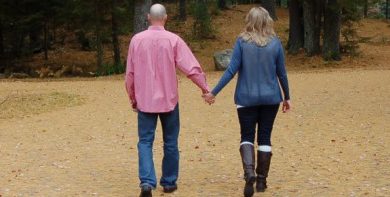 We strongly believe in the holistic ministry of micro-economic development and stewardship training through the local church, however, I (Jay), have personally struggled with my full-time role of teaching in an academia style model and spending 90% of my time working from my home.  In-depth personality assessments completed during our on-boarding process with ReachGlobal showed that I function best in a bifurcated role; working at ground level with my hands, as well as strategically at the 30,000 feet level.
We have accepted the invitation to join Answering the Call, a gospel based, missions organization based in Roanoke, VA, and will be serving at Refugio Solté, their retreat and training center located in Uvita, Costa Rica.
This means Jay will be transitioning from ReachGlobal to Refugio Solté.  Amy will actually continue serving part-time with ReachGlobal as their Latin America/Caribbean Divisional Business Manager, and serve part-time in an administration and bookkeeping role with Refugio Solté.  We are deeply grateful for ReachGlobal and the role they played in guiding and blessing us during the transition process to cross-cultural missions.  We know this is why God led us to ReachGlobal, and we will continue to pray for God's blessing on this wonderful organization, and will actually continue to partner with several of our ReachGlobal teammates in pastoral training and leadership development ministries located at Refugio Solté.
Answering the Call was established in 2002 and is an international missions organization devoted to reaching people in difficult to reach places. ATC also founded a retreat and training center, Refugio Solte, in southern Costa Rica.  The vision for Refugio Solté is that it is to be a place of rest, renewal and training for pastors and emerging leaders of God's kingdom.
Jay's primary role will be overseeing and performing the general operations and maintenance of the facility, as well as future development of the retreat center.  Twenty years of real estate operations and 6 years of running a resort, have prepared him perfectly for this role.  Yes, Jay is ecstatic to once again be working outdoors every day.  This time on a mountain, in the jungle. Jay will also be utilizing his finance and strategic business planning skills in assisting the Director with developing the future financial strategy for Refugio Solté and partnership development.  And to "add a cherry on the top", the Director of Refugio Solté desires to create a "Kingdom Business Retreat" (economic development).  We are so blessed!!
The actual transition to Refugio Solté will occur on November 1st, 2017.  Regarding your financial partnership with us, this is where things get a little complicated.  Since Amy will continue to serve as the Divisional Business Manager for ReachGlobal Latin America/Caribbean, we need some funds to continue to go to ReachGlobal for her ministry expenses.  We also need some funds directed to Answering the Call and Refugio Solté for our ministry expenses with them.  Therefore, we will be personally contacting each of our ministry partners to personally discuss their options to prayerfully consider.  We deeply appreciate your support for the past 2 years, and hope you will continue to support our role in God's work in Costa Rica.